Looking to enroll
Download our application form today to apply
Click here
Our daily program
Read our full list of activities in our daily program
Click here
Welcome to Kentstown Montessori School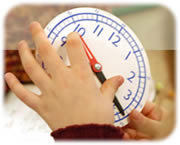 Welcome to Kentstown Montessori School web site, which I hope you find informative and helpful.
Kentstown Montessori School was founded in 1997. The School is situated in the heart of the picturesque village of Kentstown and caters for children aged 2½ - 6 year olds. We were originally sited in the local National School however in December 2003 we moved to our purpose built preschool building at Octave House on Somerville Road, Kentstown, just 200 meters from the village center. We are very proud of our building, our classroom and our outdoor area.
We offer an Early Years sessional service for children aged from 2½ to 6 years. Younger children often attend on a part time basis of 2 – 3 days per week and then progress to a 5 day week as they get older. We are also affiliated with the Department of Children and Youth Affairs and offer the Early Childhood Care & Education (ECCE) Scheme to eligible children for two years.
The goal of Kentstown Montessori School is to promote and encourage the holistic development of each child to their best possible potential and to develop their natural learning ability to its fullest extent, allowing him/her to approach the rest of their educational life with immense advantage and confidence.
The objective and aims of Kentstown Montessori School is to provide the child with positive daily experiences through an orderly, prepared environment of responsible freedom that reflects the child's family and their cultures. Furthermore, our views and theories include equal opportunities for all children, families and staff, with a sincere emphasis on inclusion of all cultures, religions, abilities, language, gender and ethnicity. This vision ensures that the environment and curriculum are inclusive and enabling for all children to fully participate in the activities and experiences that are offered by the staff and that emerge from the children's interests and ideas. Moreover, that the environment and curriculum reflect a diverse representation of society. This also reflects pedagogy of contemporary perspectives in both social care and educational skills in a child's learning and development.
Our professional practice is guided by a vision of children having the best outcomes possible for their health, development and overall sense of well-being in these early years of growth. It sees children at the heart of the service but also includes their parents, families & their community at the core of the setting. We pride ourselves on our relationship with our Parents and encourage continuous enquiry of their child's settling in and/or progress. We use both formal and informal methods of exchanging information, holding 2/3 Parent Information Evenings each year, formal Parent/Educator meetings, social media, school messaging App, emails, newsletters, notice board and providing one to one meetings when required by parents.
Please take time to visit our web pages and try to experience some of the quality care and educational curriculum that we provide for the children. Experience the unique parent-educator relationship we have and how our school feels like an extension of the family as we care and educate the child together. Together with myself, an Early Years Specialist, our qualified team of Early Years Educators, our parents and our community we strive to achieve the best outcomes for the children, families and staff of our service.
However, a brief visit to this website is no substitute for a visit to the school. If you are interested in Kentstown Montessori School, either for your child or because you may wish to work/train at the school, please telephone or email the school to obtain a prospectus booklet and/or arrange a visit.
Caroline